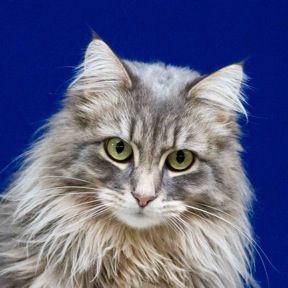 Sabin
Male, 2.7 years old

Surprise! Sabin is here! Sabin was momentarily surprised when his photo was taken, but it did give him a chance to showcase his beautiful eyes. Sabin found a kind soul who gave him a hand with regular meals outdoors for over a year. Sabin loves his room service at MEOW and is eagerly looking forward to a new home who will love and care for him and he will re-pay you one thousand fold with his loyalty and love.
Take Sabin Home 4 the Holidays!
*Sabin has been sponsored by five (5) Christmas Guardian Angels.
See my profile
Check out our Kitty Cam!
Wonder what the cats at our Adoption Centre get up to while waiting to find their forever homes?

Watch them live now!
See allUpcoming Events
Meet MEOW Cats at Pet Planet Country Hills Town Centre
Come on out to Pet Planet Country Hills Town Centre and meet some of the cats who are waiting to find adoptive families.
See Details
---
MEOW Adopt-a-thon
Stay tuned for more details! Hope to see you there!
See Details
---
Dear MEOW
Little Louisea
She likes to come and sit at my feet when I'm in bed, I think it's that my feet are hidden by the blankets so she doesn't think they're there anymore.
Read Full Story
A Purrfect Addition
She makes us laugh with the funny things she does and she purrs up a storm every time you pet her.
Read Full Story