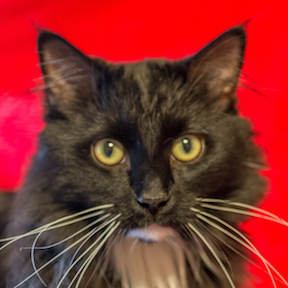 Raine
Fun Family Cat
Male, 4.1 years old

Raine is pretty darn sweet! When Raine first came into the Adoption Centre, he charmed us all with the big paw reaching out of his cage to say hello. Lorah, Raine and Sine all came from a loving home, but due to sad circumstances were brought into MEOW's care. He is a confident boy and would be happy getting adopted with either Lorah or Sine.
See my profile
Check out our Kitty Cam!
Wonder what the cats at our Adoption Centre get up to while waiting to find their forever homes?

Watch them live now!
See allUpcoming Events
There are no upcoming events.
Dear MEOW
Three's a Charm
It's been almost three months since we adopted Nappers and Sophia and we're so happy […]
Read Full Story
Zephyr is Loving Life
I often wonder if the Meow Foundation wanted to know how their adopted cats turned […]
Read Full Story