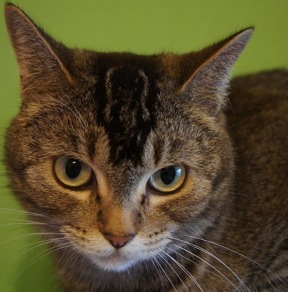 Sparrow Meow

Sparrow Meow is a slim, active and shy former mother. Shy Cat - Level 1 She gets a along beautifully with all her cat friends at MEOW. &nbspShe loves to play and she is the first to appear when the crinkle and crackle of a treat bag is opened by a volunteer.
Sparrow was not born with a silver spoon in her mouth. She did not have the advantage of a human relationship &nbspearly in her life, so her very special person will have the opportunity to offer her patience, perseverance and love. Come in and meet a rare beauty.
See my profile
Check out our Kitty Cam!
Wonder what the cats at our Adoption Centre get up to while waiting to find their forever homes?
Watch them live now!
See allUpcoming Events
Multi-Rescue Group Adoptathon
Come meet MEOW cats waiting to find their forever homes at this multi-rescue group adoptathon!
See Details
---
Calgary Marathon
Celebrate 50 years of running with Scotiabank and MEOW Foundation! Sign up to run or sponsor our team.
See Details
---
Dear MEOW
Happy with His Forever Family
Just over a year ago we adopted Rupert Bear. He was a 3-and-a-half-year-old level 1 shy cat who had spent most of his life at the Adoption Centre.
Read Full Story
Update on Misty
Thank you for saving Misty. She has become a loving part of our family.
Read Full Story