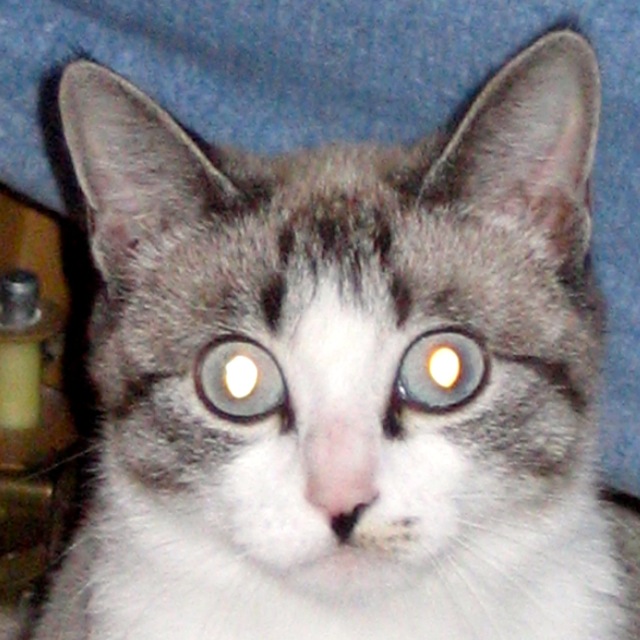 Kisa
Female, 2.6 years old

Name Your Adoption Fee - Shy Cat Level 3 - Kisa is a Catch! Kisa is still working on her self-confidence, but she is a gentle, sweet natured girl.
Kisa has taken to relaxing, sleeping and playing more in the company of her human friends. She can be brushed and touched, as long as she is with her favourite resident boyfriend cat, or daughter Kestral. Kisa and Kestral are bonded, but as long as Kisa has a gentle feline companion in her new home, she will be just fine. Kisa will be a wonderful cat companion, given a little patience and time.
*Kisa has been sponsored by three (3) Christmas Guardian Angels.
These MEOW kitties are being sponsored by Lolly and Tazzy in hopes they too will find happy forever homes.
See my profile
Check out our Kitty Cam!
Wonder what the cats at our Adoption Centre get up to while waiting to find their forever homes?

Watch them live now!
See allUpcoming Events
Meet MEOW Cats at Pet Planet Country Hills Town Centre
Come on out to Pet Planet Country Hills Town Centre and meet some of the cats who are waiting to find adoptive families.
See Details
---
MEOW Adopt-a-thon
Stay tuned for more details! Hope to see you there!
See Details
---
Dear MEOW
Little Louisea
She likes to come and sit at my feet when I'm in bed, I think it's that my feet are hidden by the blankets so she doesn't think they're there anymore.
Read Full Story
A Purrfect Addition
She makes us laugh with the funny things she does and she purrs up a storm every time you pet her.
Read Full Story