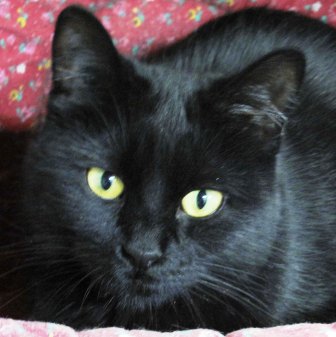 Lila

Shiny Lila needs a home
Lila was left behind at a veterinary clinic one day. She must have spent a long time wondering why her family wasn't coming back for her. At the MEOW Adoption Centre, Lila is a happy girl who loves affection. She is polite and won't demand you pet her and may even appear shy. But when you do pet her you will see how much she craves love.
Lila would like to find a real family - one that comes with love and won't ever abandon her.
See my profile
Check out our Kitty Cam!
Wonder what the cats at our Adoption Centre get up to while waiting to find their forever homes?
Watch them live now!
See allUpcoming Events
49th Annual Scotiabank Calgary Marathon
Please join us in our goal of raising $25,000 for us to continue our mission and our work in the community
See Details
---
Lilac Festival
Visit MEOW at the Lilac Festival in the heart of the Mission district on 4th Street.
See Details
---
Dear MEOW
Back to Kittenhood
There was something about her picture on your website that made me want to see her. She tolerated being patted at the shelter but then moved away. I just knew I had to take this shy baby home. I named her Chloe.
Read Full Story
Purrez Hilton Sends Kisses
He is the sweetest furry friend I could have ever asked for, constantly giving kisses and waiting for snuggle opportunities.
Read Full Story