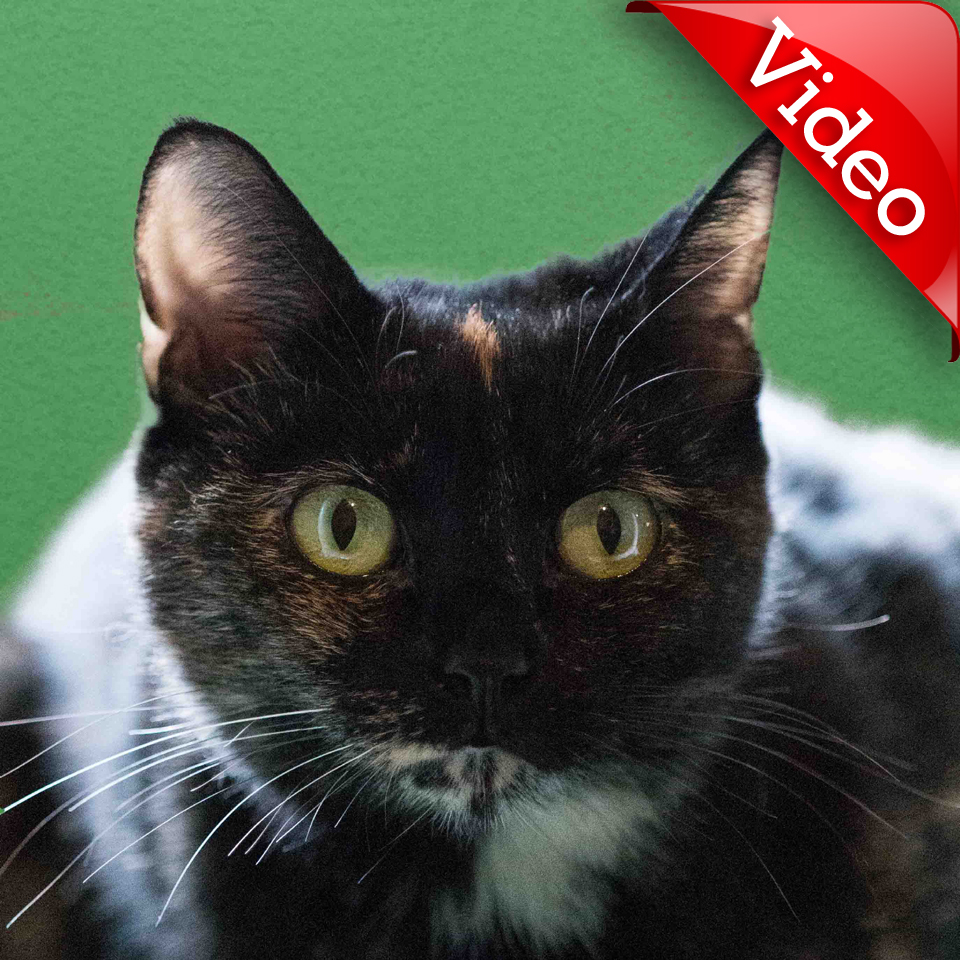 Alani
Female, 2.7 years old

Love Alani at arm's length! Shy Cat - Level 2 Alani is not quite ready for cuddles and snuggles, but that does not mean she isn't ready for love! Alani knows the special sound of a loving and soothing voice, the soft touch of a petting stick and the rattle of a treat bag.
With a little time and human devotion to this special girl, Alani would make a quiet gentle companion in your home for both cats and special, understanding people.
Alani knows it is a lot to ask, but would you consider giving her a home forever?
See my profile
Check out our Kitty Cam!
Wonder what the cats at our Adoption Centre get up to while waiting to find their forever homes?

Watch them live now!
See allUpcoming Events
Meet MEOW Cats at Pet Valu Shawnessy
Come on out to Pet Valu Shawnessy and meet some of the fantastic MEOW cats waiting to find adoptive families.
See Details
---
Blessing of the Animals
Please join MEOW at the annual Blessing of the Animals service honoring our beloved pets and rescued animals. MEOW will receive a portion of the collection proceeds.
See Details
---
Dear MEOW
Merlin Fits New Family's Routine
We adopted Merlin from the MEOW Foundation around the end of April 2013, and he is a great part of our family now.
Read Full Story
Playful in Seattle
In 2011, I moved back to Seattle, and when people ask me where I adopted Plato, I proudly say, "MEOW Foundation in Calgary, Alberta! That place is the best!" I wish there was a organization as professional, as caring, and as memorable as MEOW here in Seattle.
Read Full Story