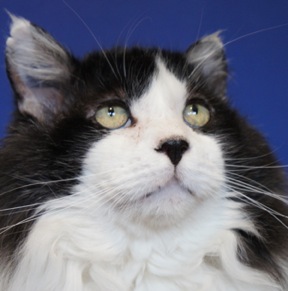 Benson

Beautiful Benson! &nbsp &nbspBenson was a regular at a community cat feeding station. &nbspHe would eat and dash as quicky as possible. &nbspWhen he was finally trapped, this handsome kitty was quickly off to the vets and the rest is history.
At the MEOW Adoption Centre, Benson has settled in nicely and has made lots of new feline friends. &nbspIt did take him a while to realize that the many volunteers he saw each day were his friends. &nbsp
Benson is looking forward to spending his first winter indoors with his new forever family.
See my profile
Check out our Kitty Cam!
Wonder what the cats at our Adoption Centre get up to while waiting to find their forever homes?
Watch them live now!
See allUpcoming Events
Multi-Rescue Group Adoptathon
Come meet MEOW cats waiting to find their forever homes at this multi-rescue group adoptathon!
See Details
---
Calgary Marathon
Celebrate 50 years of running with Scotiabank and MEOW Foundation! Sign up to run or sponsor our team.
See Details
---
Dear MEOW
Happy with His Forever Family
Just over a year ago we adopted Rupert Bear. He was a 3-and-a-half-year-old level 1 shy cat who had spent most of his life at the Adoption Centre.
Read Full Story
Update on Misty
Thank you for saving Misty. She has become a loving part of our family.
Read Full Story