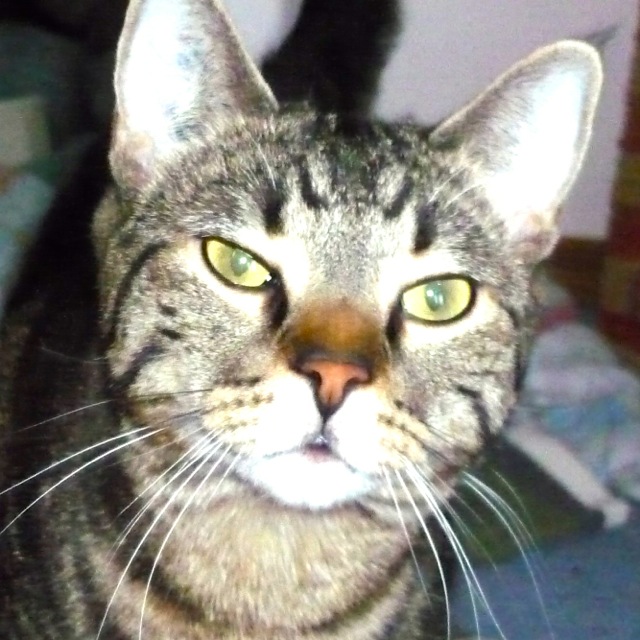 Robby

Robby is a fun loving boy. He was rescued from the street when he was a few weeks old with an injured tail. He ended up losing the end of his tail, so now his tail seems small for his body. His feet, on the other paw, are big! Robby is a gangly teenager!
Robby is a shy boy; he will sometimes accept gentle, quick pets from his foster family but he prefers to only slow down for a treat and then off he goes. Robby is great friends with the resident year old cat and will need to have a companion in his new home. Robby is a play machine. If he can't find his playmate, he chirps and chirps until he finds her.
Robby is the ideal companion for a rowdy cat that needs a buddy.
FP3 (Finely Tuned Feral Powers Needed)
*Robby has been sponsored by one (1) Christmas Guardian Angel.
See my profile
Check out our Kitty Cam!
Wonder what the cats at our Adoption Centre get up to while waiting to find their forever homes?
Watch them live now!
See allUpcoming Events
Christmas Party for the Cats
Join us for light refreshments, door prizes, and lots of wonderful merchandise to purchase for your favourite human and feline friends.
See Details
---
Meet MEOW Cats at Pet Planet Country Hills Town Centre
Come on out to Pet Planet Country Hills Town Centre and meet some of the [...]
See Details
---
Dear MEOW
A Chatterbox Named Gabby
I am sending some pictures of Vail, who we have renamed Gabby because she is such a chatterbox!
Read Full Story
Best Buds: Alistair & Sir Lancelot
Thanks for helping me choose these 2 adorable cats to adopt!
Read Full Story